3.3.3 - Halloween Update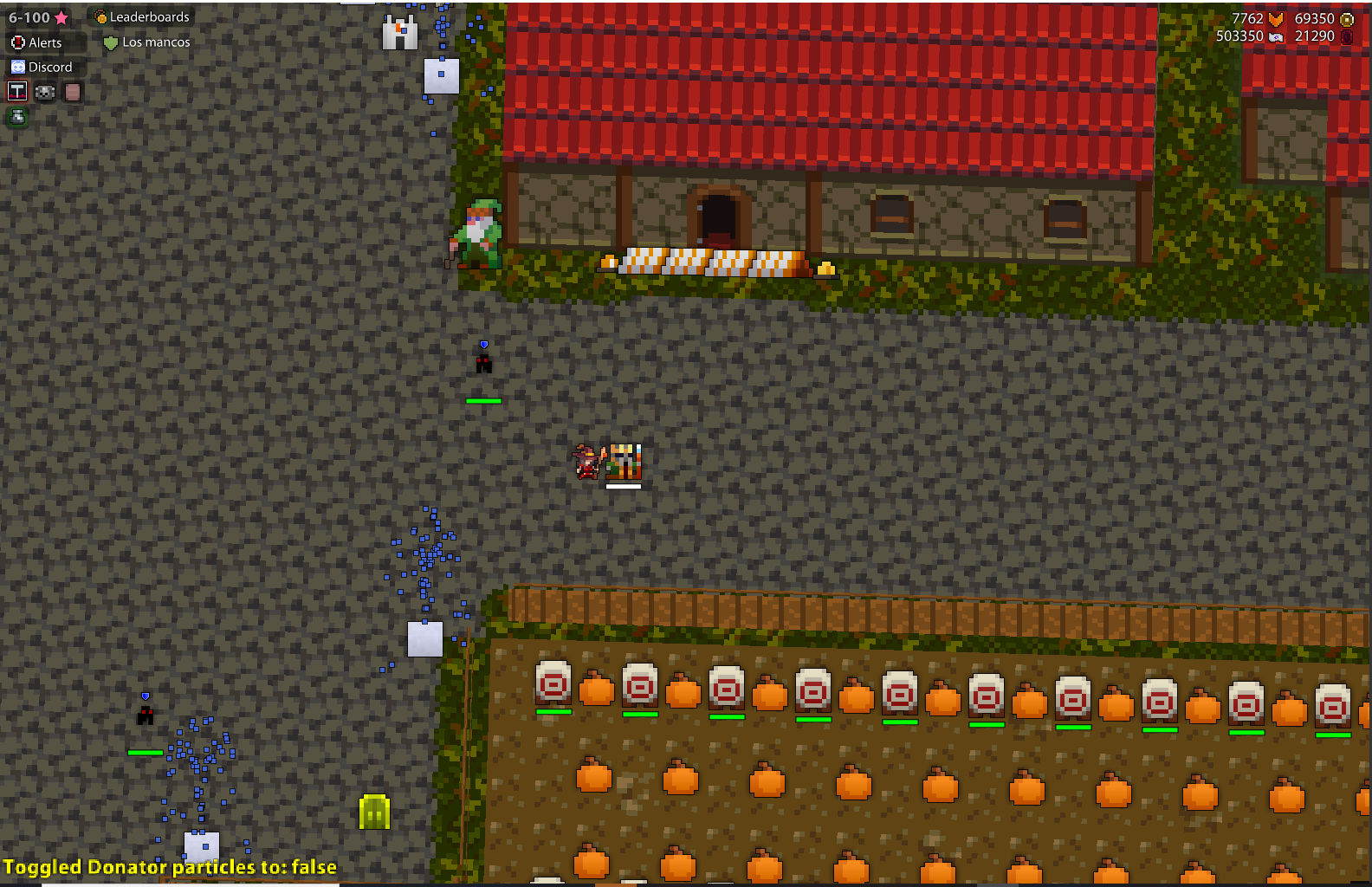 It's October, and approaching Halloween. This Halloween patch has an event for earning free skins, as well as a rebranded nexus. This update also launches the Cyber Lord.
The Event will end between November 7th and 10th.
During November we will be celebrating two years. It's really the end of October, but to prevent Event stacking, we're going to celebrate it in November.
Trick Or Treating - Candy Collection
Candies & Drop Locations
Candies deposit into the Candy Sack, and takes three different types of Candy. To get a Candy Sack, consume a candy and you will get one. After that, always consume candies in the Realm or Nexus with a candy bag in your inventory.
Yes, you can do Candy Sack & Daily Contracts at the same time.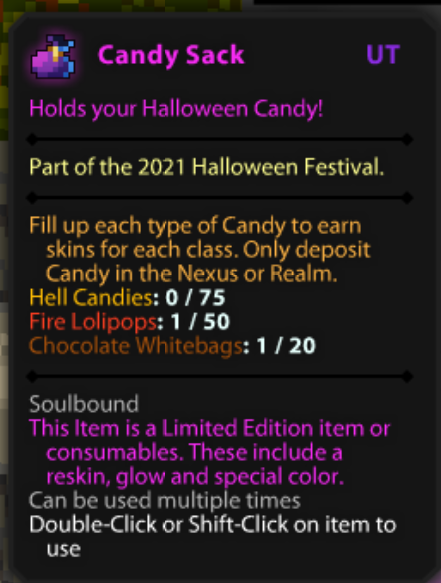 Hell Candies - Most Common - Dropping primarily from Mummy & Zombie Gods, as well as the other Godland Ghosts.
Contains: ":boo: emote",  ":clownscary: emote", ":grave: emote", "Pumpkin Archer Skin", "Pumpkin Horror Wizard Skin", "Spooky Scarecrow Skin", "Pumpkin Knight Skin", "Blood Blade Shrine Skin", "Zol Adept Skin", "Flaming Spirit Skin", "Bloodshot Huntress Skin", "Reaper Skin"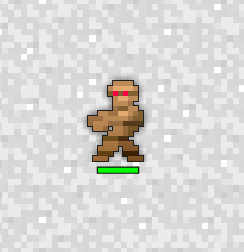 Fire Lolipops - Rare - Drops from Realm Events, such as Yazanahar - who is cosplaying as a Pumpkin this season! He is also dropping Mercy of Pumpnazanahar.
Contains: "Men In Black Skin", "Thunderskull Sorcerer Skin", "Funny Clown Skin", "Ghost Paladin Skin", "Vampire Priest Skin", "Mini Phylactery Mystic Skin", "Elemental Phantom Skin", "Inquisitor Skin"
Chocolate White Bags - Rarest. - When you get a white bag, you get a Chocolate White Bag. They also drop have a chance to drop from all Oryx's.
Contains: "Dreadskull Necromancer Skin", "Mini Drannol Skin", "Susy Rogue Skin", "Gilded Jackal Skin", "Monkey Ninja Skin"
Skins
All skins earnable during this event. To see which skin comes from which candy, look at the lists above.
Donator Changes
Loot Crates
Reduced price from 300 to 200 Kantos.
Chance at 2 different Halloween Pets.
Chance at one use skin effects.
Chance at Historical Declarations.
Chance at Gold Valor Boost.
Effect Chips
Added 12+ purchasable skin effect scrolls. They cost 100 kantos each, and are one time use.
These are in the Premium Lootbox or the side of /marketplace. They cost 200 Kantos, and are one use. This is a major change, as before they cost 600 kantos, and didn't let you select the effect.
Gold Boosts
Updated the messages for launching boosts.
We now keep track of how many boosts an Account has launched. (If you were over 10+ boosts before, open a ticket and we will manually set it.)
Pets
Added Slithering Snake, Cyclop's Eye & Haunting Skull Generator for 400 kantos. All are 8x8.
Cyber Lord
Hi all. A new event has made it's way into the Realm. This is the Cyber Lord. A visitor and conqueror from the future.
(P.s: He's not quite that large in-game.)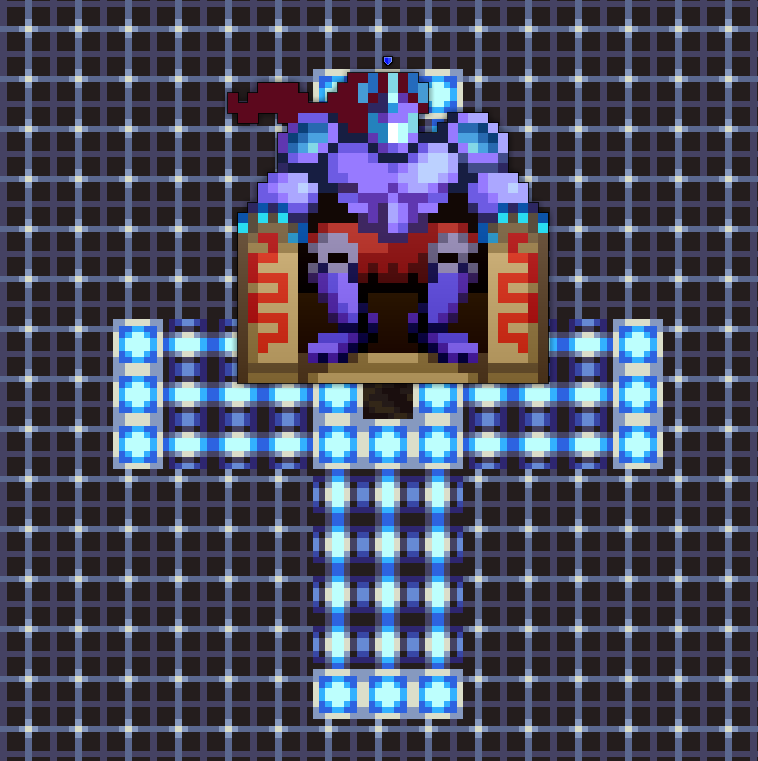 Drops
Event Crate & Standard Potions.
Cyber's Wand - LG
Glittzy Tech Sword 9000 - UT
Halloween Pack
Available here. This is a supporter package, purchasable at our store here.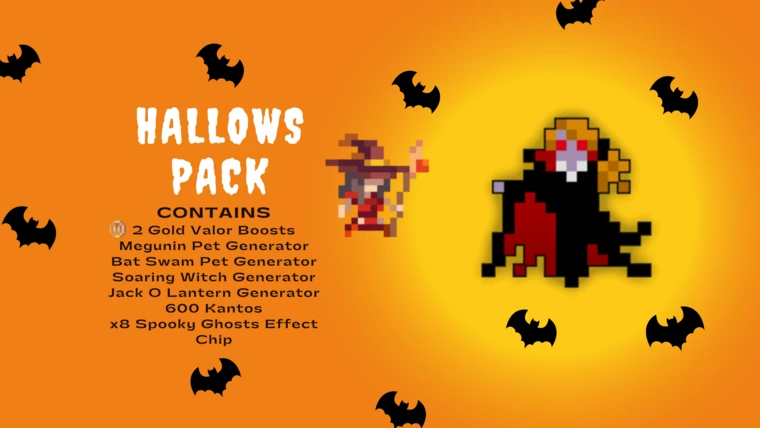 Housing
This patch introduces some Halloween tiles and objects, as well as a few QoL improvements for donators.
MVP may now use /music inside their own home. List of playable MP3's available in the music folder @ https://musiclist.valorserver.com - The format would be /music mansnothot - ignore the .mp3 but the title must be exact.
Halloween Tiles & Objects
New objects will appear at the top of the Home Depot categories. These will all have Limited Time in the shop.
Added Scorch & Scorch Blend tiles for 2000 fame for 4. (Super dark tile.)
Added Cemetery Grass for 2000 fame for 4.
Added Scary Crow (Animated Scarecrow) for 12500 fame each.
Added Pumpkins for 500 fame each.
Reduced Kanto Upgrade Cost for plot-size by roughly 30%.
Misc
Increased Scaling on Puppet Master's Encore.
Page of Catatonia now has the correct default sprite.
Farmer Companion Generator has been updated and re-introduced to the Elite Lootbox.
Lost Scriptures are now properly returning to Inventory.
Yazanahar has a Pumpkin resprite. (Note: his AltTextures do not, as it's a lot to sprite - x3 extra.) Also dropping Mercy of Pumpnazanahar.
More Serenity clean up and minimal adjustments to taunts, etc.
Renamed Festival Contract to Daily Contract to avoid confusion.
Daily Contracts are now giving the intended amount of tokens as a reward.
All ARs should have Fame Bonuses now. (Thanks Dog!)
Abilities: 14
Weapons: 15
Armors + Rings: 16
Chat Filter
Piloting a basic Chat Filter.  It will not stop messages from sending, but rather replace not nice words, with a friendlier version.
Also repair & re-enforce the Renaming Filter for Historical Declarations, which was not working previously.
Item Changes
Rabbit Foot and Bacon Cape should be dropping as intended now.
Page of Catatonia should have proper base sprite.
Reduced Drop Rate of Sky Palace Ring.
Dreadcull
Slow duration from 4s to 5s.
Increase the radius of the Skeleton Minion.
Increase the damage done by the slow and heal blasts.
Wand Of Galactic Restoration
Credits:
Sebafra, Dog, Snowdenn (Behaviors! Tons of them), Lumpian,  BQ (all of the skins, candies, cyberlord), TehEnd (gods), Shiff (emotes)