4.5.0 S3 Battlepass & Xmas Event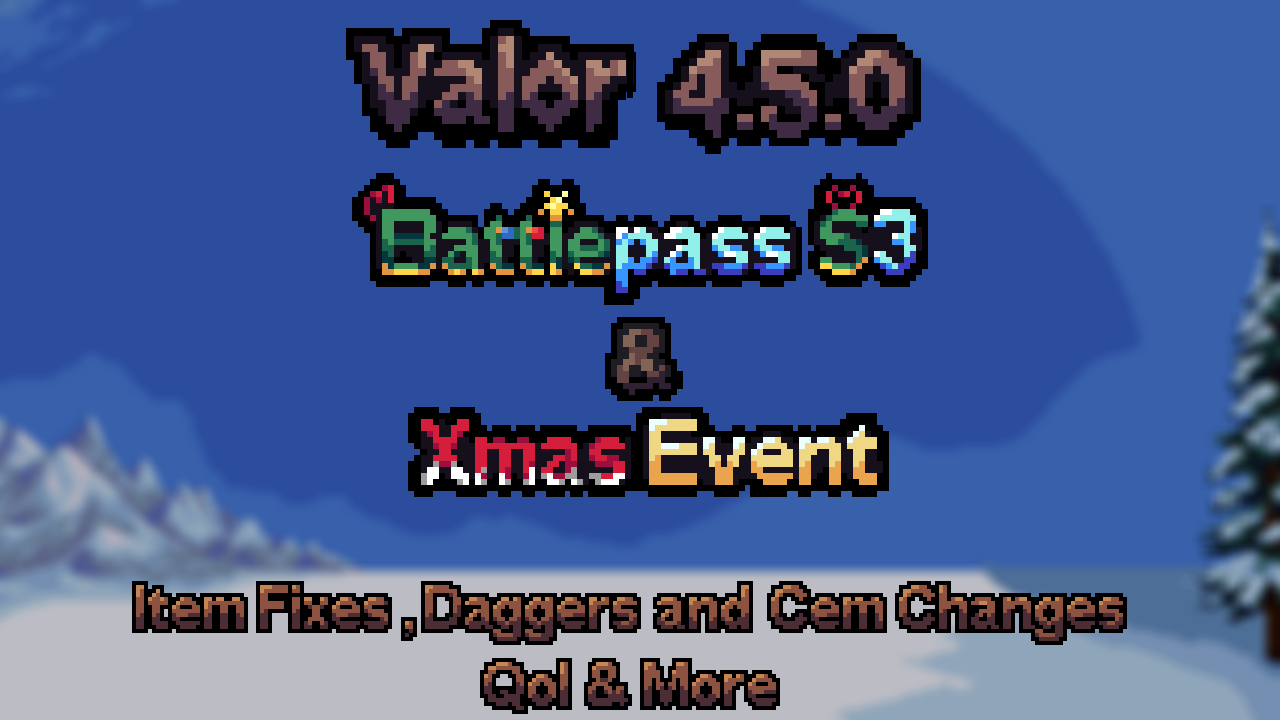 Hi, this is a major update as we begin S3 of our Battlepass, a Christmas event, and many more miscellaneous changes & fixes.
As usual, guild rewards are now claimable. These will stay available until the 5th, so make sure to claim them via /ginfo rewards.
To celebrate the festive season, and get yourself a festive look across characters, run /claimhat in the Nexus. This will send an exclusive 2022/2023 Winter Season Santa Hat to your gift chest. Equip it to see the magic. :)
If you want to see all the bot changes, check them out here.
New Helper Additions
We would like to congratulate Gancho, Silent, and Kai for being promoted to helpers. They are a great addition to our staff team as they have very good community reception, and Kai was a previous mod too. Make sure to congratulate them!
We would like to also thank everyone else who applied, hopefully you can join us in the future!
Winter Season
As the weather quickly turns cold across the globe, we'll begin to roll out a few festive pieces of Content.
Reskins
During the entire duration of December there will be 8 item reskins! These include Black Belt, Sword of Undead Necromancy, Thunder and Lightning, Typhoon Wand, and their upgrades! These will have new, unique names and drop from their original sources, replacing the drop! There will be another limited edition drop from the Xmas Dungeon.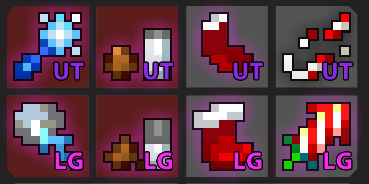 Twelve Days Of Christmas
The 12 Days of Valormas event will run from December 19th to December 31st. It includes a separate and festive battlepass with 12 missions; 2 additional reskins; a dungeon; and some love for alerts! It kicks off with a Movie Night on Sunday, December 18th! In the days leading up to the event, more information will be revealed via the #event-announcements channel in the Valor Discord.
Winter Events
As the weather quickly turns cold across the globe, we'll begin to roll out a few festive pieces of content. This includes the winterfied Nexus, item reskins, and an event that will begin our 12 days of valormas event
S3 Battlepass
Bringing in our 3rd season now, that will last as usual for 3 months and bring on the festiveness of Christmas.
Rewards
Various Housing Snowmen unlockers
Royal Winter Themed character skins
Special Sprays, Skin Effects, Emotes, and Festive Pets!
Winter chat Icon
Seasonal Reskins
The new themes will be Christmas and Royal Winter. The Orb of Transformation also takes on a festive look as we herald in the skin lines by BQ & Ohwy. Each ability, weapon, armor type, and ring has a possible reskin from each line.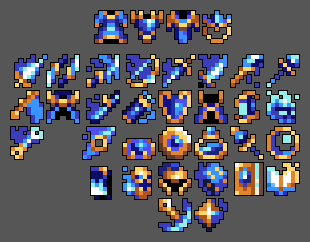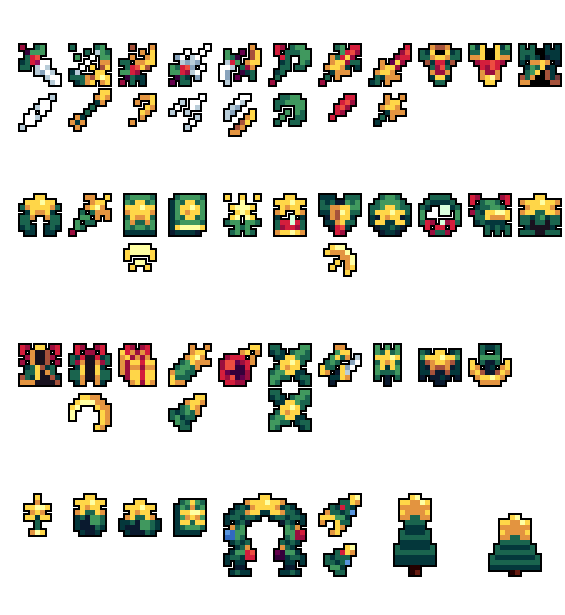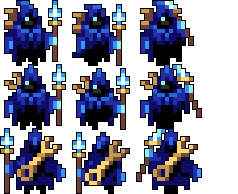 Special Missions Tab
Observant eyes may have noticed that the Battle Pass lady has a new menu offering, the "Special Missions", but that it's currently empty!

While it's currently empty, I would keep an eye out mid-month, as Missions begin appearing leading up to the 25th.
Special Missions are one-time missions that reward an item upon completion, instead of battle pass XP. They may or may not be time sensitive depending on the type of mission and content.
Star Icon Swapping
The Pumpkin Star Icon unlocker is now fully working. S3 introduces a Winter Icon as the Normal Lvl100 Reward. Whenever you use a star swapper, you will unlock it permanently.
Use /staricon ingame to swap between unlocked icons.
Dagger Rebalancing
As part of our continuous balancing, we have gone ahead and rebalanced almost all the daggers. Hopefully this will bring out some new metas, and help with certain builds that previously weren't viable. All changes can be viewed in the doc below.
Fabled Crate Rotation
This month's fabled crate rotation.
Essence of the Conjurer
False Execution
Fused Ring
Toxin of the Vicious
Zol's First Mate Anchor
Infused Banner
Shadow Manifestation
Cape of the Mad God
Mantle of the Conjurer
Helm of the Zol Commander
Darkin Blades
Anchor of Titanic Might
Evisceration Claws
Doomgrazer
Soundpiercer Shuriken
Bot Update
Orbit has done some awesome work with the bot. With new features to playercards, sales and many more! Go check it out in the link below.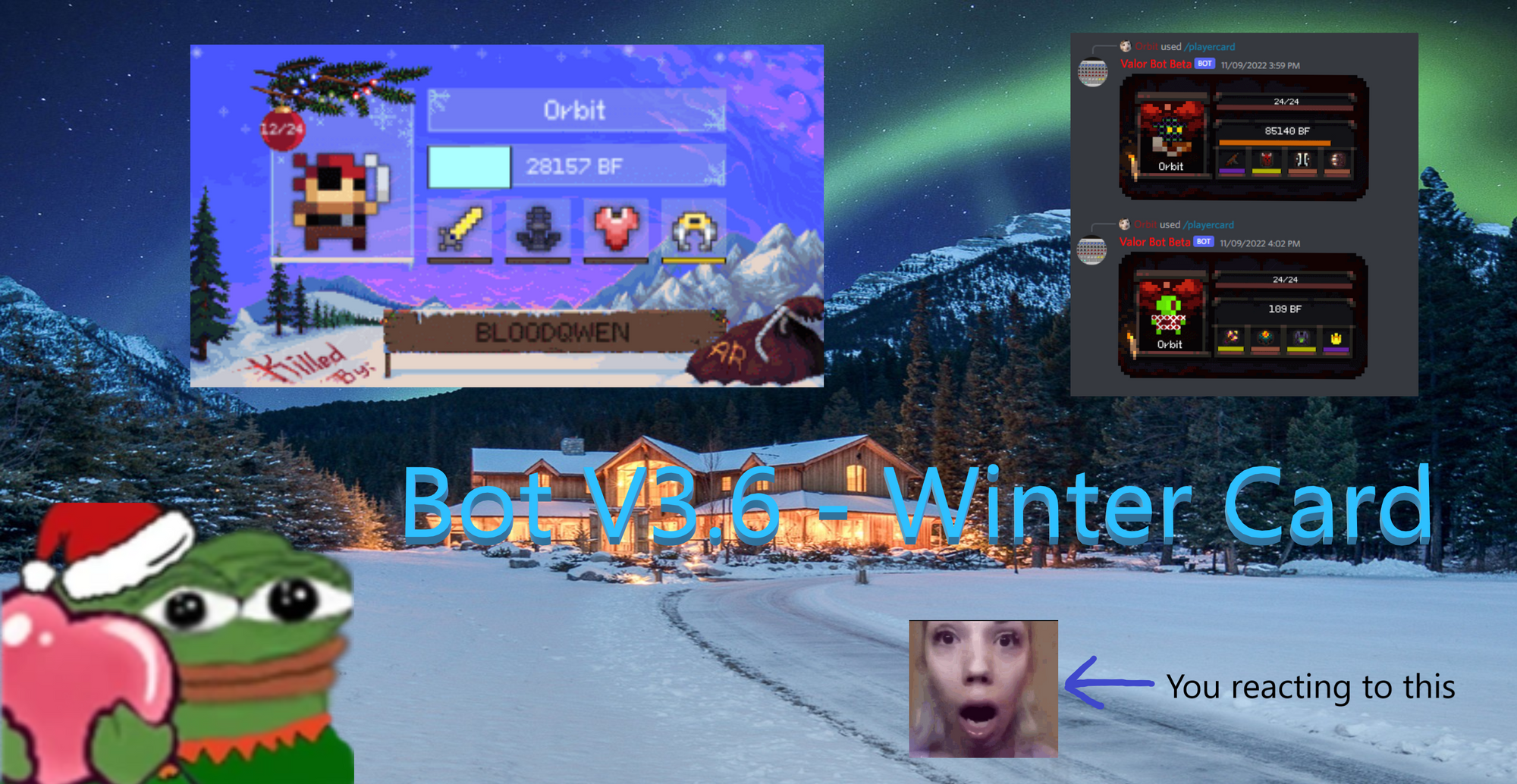 Miscellaneous Changes & QoLs
Added Staff rewards
Added a fake AR Bag troll consumable as level 100 prem bpass reward.
Added a bunch of housing tiles and objects for halloween.
Updated Avatar's staff pet sprite + description.
Added fabled tag to Cemetery ST Set.
Added Oryx Aspect & Boss Tag to Arcanuo.
Removed 3 Year Anniversary and Mixup Announcement.
Fix Demonic Staff bagtype again.
Another Ashen safe spot fix (Let us know if im missing anymore)
Fixed 2 MP/HP Texts while drinking pots.
Changed Hide Donator Effects to Donator Effect Particles with 3 options (On, Only Self, Off).
Added Pumpkin Icon (if you use an item it will add it and crown (if you already wore) into list).
Fixed Vizkel's Unruly Garments.
Fixed Gatekeepers (Let us know if its still breaking).
Added an option for a Hotkey for /crush 0.
Added Option to Disable Unbox Text.
Fixed some memory leaks.
Updated MVP Arcanuo Lion Pet.
Improved Drop rates of Cem Legendaries & AR.
Sized Down Ooze lady and portable jukebox consumable.
Cem fixes (Let us know if there are more issues).
Fixed Holy Water.
Did another iteration of rank tag adjustments. Dev now have a sep tag, and SrMod/Logmen now show as SrMod with the proper colors.
Added missing tile in Fallen Cave.
Scepter targeting fix.
Prevents black scroll in zol.
/resetitemname <slotid>  - premium and above can remove unwanted names from their items.
Prevent double Alert launches.
Fixed 16x16 icons above containers
- Increased HP scaling on queen of hearts. Added Basic HP scaling to Trvuix. (had none, we'll start on the lower end.)
Can now use trackers on fabled items.
Added /myemotes or /emotes - lists out your unlocked emotes.
Fixed AR Orb Fire and Air description.
Fixed Shatters Bridge Sentinel from getting killed/attacked during the invulnerable phase.
Fixed Skull Shrine Behavior, it should now actually fight and drop loot.
Cemetery has seen some dmg and debuff reductions.
Templar is currently disabled while we figure things out.
Credits:
Arcanuo (Bugs + QoLs)
BQ (Sprites)
Deathmod (Xmas Event)
Iwanabeu (Templar Rework)
Ohwy (Sprites)
Sebafra (Bug fixes + Icon)
Skullz (Bug Fixes + Balancing)
Snowden (Xmas Event)
Tehend (Sprites)
Waterfiend (Bug Fixes + Balancing)
Zipzar (Sprites + Blog Banner)