Hey, welcome to Challenge League S2, starting on Friday the 17th of December and lasting until Monday at Midnight EST.
Points
Earn twelve points for enabling marks.
Earn eighteen points for enabling ascension.
Earn a point for every raid boss killed.
Earn ten points for crafting an LSor.
Earn five points for launching a raid.
2 points for every fame class completed.
Earn three points for consuming a T3 rat bag.
Prizes
1)
2)
1 of each shard + lg sor for each.
3)
Shard of choice, Ele Sor + 2x Gold Valor Boost.
4 - 5)
6 - 19)
10, 000 Gold + 10 Eboxes.
21 - 50)
51 - 150)
2 Eboxes + 10 Onrane + 1000 Gold.
Game Changes & Modifiers
Elite Account registration disabled server-side.
ARs made much more common.
Lootboost set to 200%.
Raid Tokens are much more common from 03.
Market is disabled.
Lost Scripture drop rate increased.
Insignia drop rate increased.
Ultra Titan implemented.
All Aspects are unlocked.
Enabling Marks & Ascending no longer have fame requirements.
Double Elite Lootbox rates.
Ultra Titan
Ultra Titan is opened by using a Raid Token in the Enclave.
Regular Titan Bloodstone drop rate decreased.
Armageddon (new turret) drops from Ultra Drannol.
Weapons
Introducing Sub Rarities. (Please note, this is a Challenge League mechanic only!)
   
        Common = 1,
        Strong = 2,
        Strange = 3,
        Ultra = 4,
        Super = 5,
   

Sub Rarities are assigned when an item drops, and determine different damage from the base XML.
Crafted items will not have a rarity.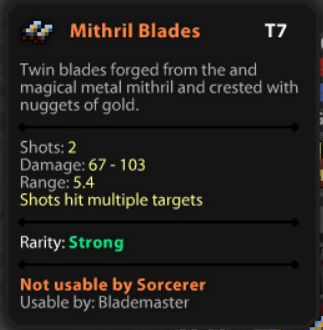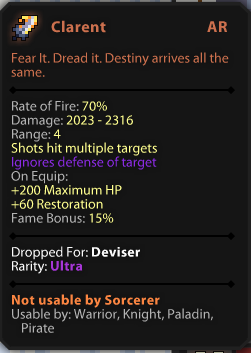 Commands
/cllink <mainName> - This sets the name to which your CL rewards will be sent. Run it as just /cllink to see your currently linked name.
/mypoints - shows your Challenge League points.