Three Year Anniversary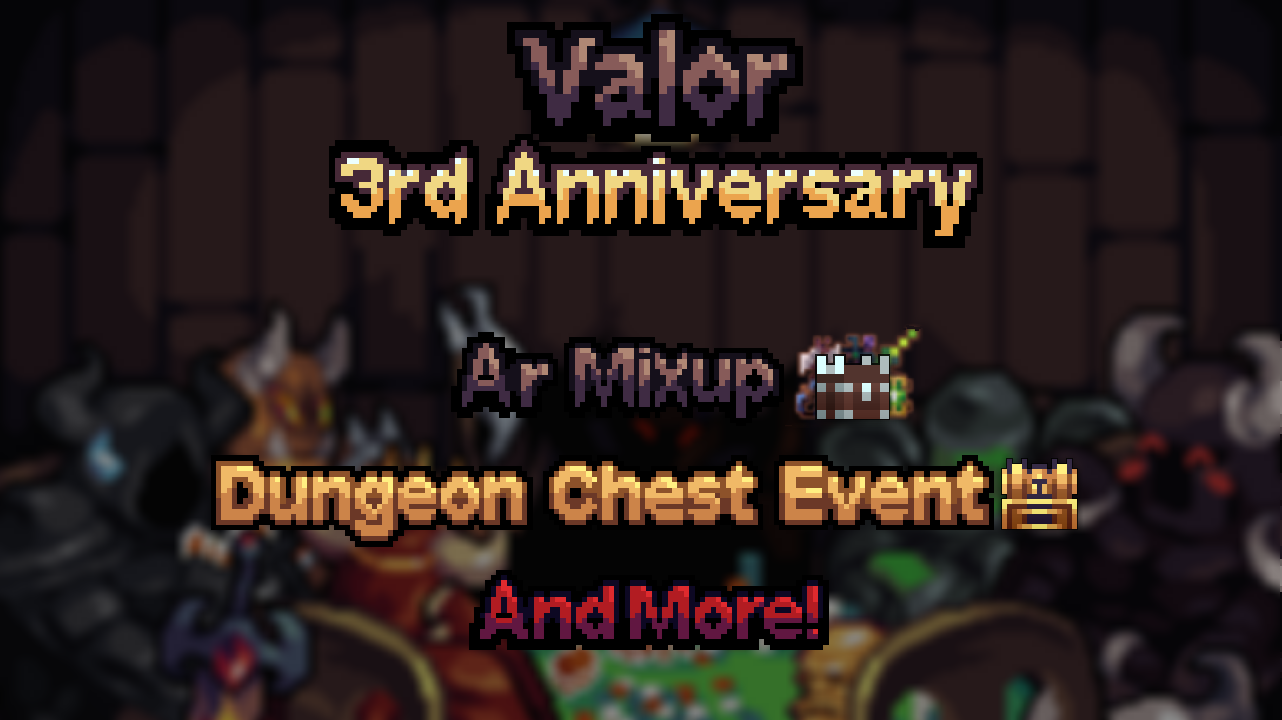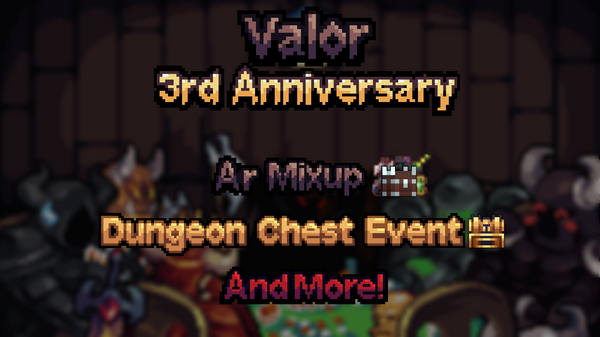 It's been over three years since we started up this iteration of Valor. It's super humbling to think about. This feat wouldn't have been possible without everyone who supported us from day one. It's been a super interesting journey, and we've learned a lot. Here's to many more!
I'd like to ramble a little bit about how we got here, but if you're only interested in the event, just scroll down!
In the past three years, we've managed to build a discord community of over 14.000+ people, run different community events, and interact with folks from all over. That's what we would like to talk about today. Going into our fourth year, one of our main focuses is going to be the Community. We've been over a lot of the feedback put into feedback forms, mod forms, and #suggestions in order to gauge what you're looking to get out of Valor. With the recent promotion of Avatar and the addition of more tools, we're looking to run more Community events this year as requested by you! Keep an eye out for some in-game and discord events.
We'll be saying goodbye to Shmitty & Dog today. They're both going to be stepping down from the Team to focus on school. We had a lot of fun working with them all the time they were with us. The Helper & Developer applications will be closing this weekend. So if you're interested in either, make sure to get those in!
Event
The anniversary of Valor grows near, and this year we are going bananas! We have numerous events planned throughout these 38 days for everyone to enjoy: AR-Mixup, Banazahar, Dungeon Chests, a Kantos Sale, and a Mod Event!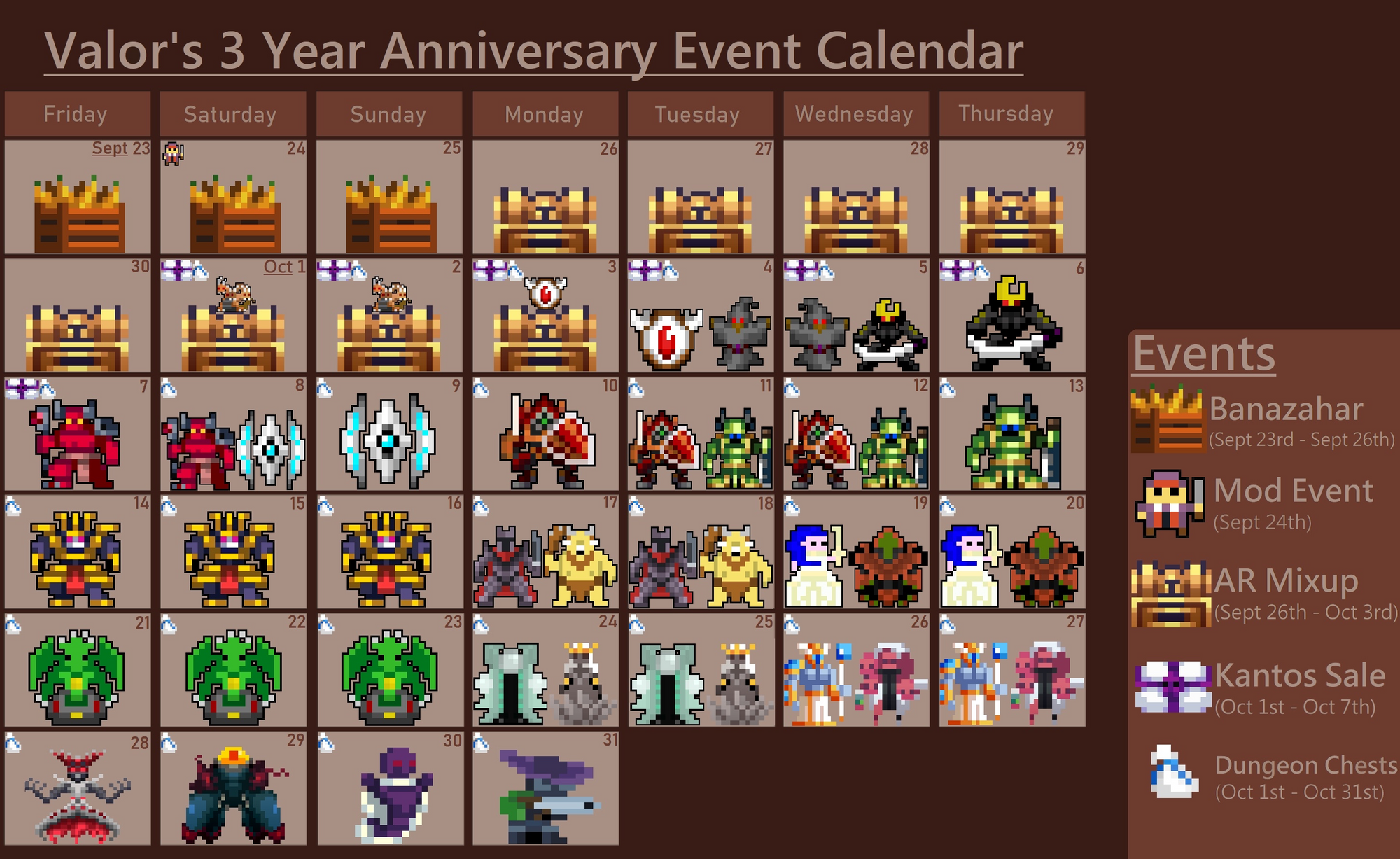 Reskin Event + AR
To begin, Banazahar enters the Realm! This healthy twin of the ancient threat Yazanahar packs the same punch with all the added nutrients! From September 23rd to September 25th, Banazahar will replace Yazanahar and Oblivion will be replaced with Bananivion.
Mod Spawn Event
On the 24th of September, a truly exciting Mod Event will take place. The return of the classic Mod-Spawn event will give players a chance to hit it big with their friends! From a pirate to Gileon (Sebafra and Destiny are not predictable!), who knows what is going to be spawned. Our Moderators will be in voice chats to have fun with all of you! Don't hesitate to ask them questions!
AR - Mixup Event
The return of fan-favorite event AR-Mixup occurs in Valor once more, beginning on September 26th and ending on the 8th of October. During this event, the completion of a boss that drops an Ancient Relic item will spawn a chest with the chance of dropping all AR items. A list of dungeons & bosses that will spawn these special chests are listed below.
Abominations
Zol Caves
Catacombs
Gardens of Chaos
Shatters
Galactic Plateaus
Gileons
Ashens
Oryx
Larry and Yazanahar
Raids 
Public Challenges
The King's Chest spawns after every 500 Mixup Chests killed. It will spawn above the donor boost display in the nexus. It will take sixty seconds to unlock. The chest will re-appear reset 20 seconds after the unlock. Items that will drop from the King's chest are listed below.
S2 Orb of Transformation
Historical Declaration
Augments (Ability/weapon trackers)
Shines
T1 Potion upgrades
Scrolls and potions
Kantos & Rank Sales
Starting on October 1st, a Kantos and Rank sale will begin. Lasting until the 7th, this is a great chance to support Valor and gain some awesome donator perks all at a discounted price!
Dungeon Chest Event
Instead of a month of fear and horror for October, hold on to your Valor and farm the most efficiently you ever have! (Almost) Every single dungeon will be getting a chest that will spawn upon killing the boss! The dungeons are indicated by the boss sprites on the calendar, and following the completion of that boss, a chest will spawn. This chest will give you a chance to get all the drops from that dungeon, as well as some cosmetics--potentially even some reskins of fan-favorite items!
Credits
Arcanuo
Avatar
BQ ( Banazahar Sprites )
Deathmod
Waterfiend
Zipzar (Blogpost Thumbnail)