Challenge League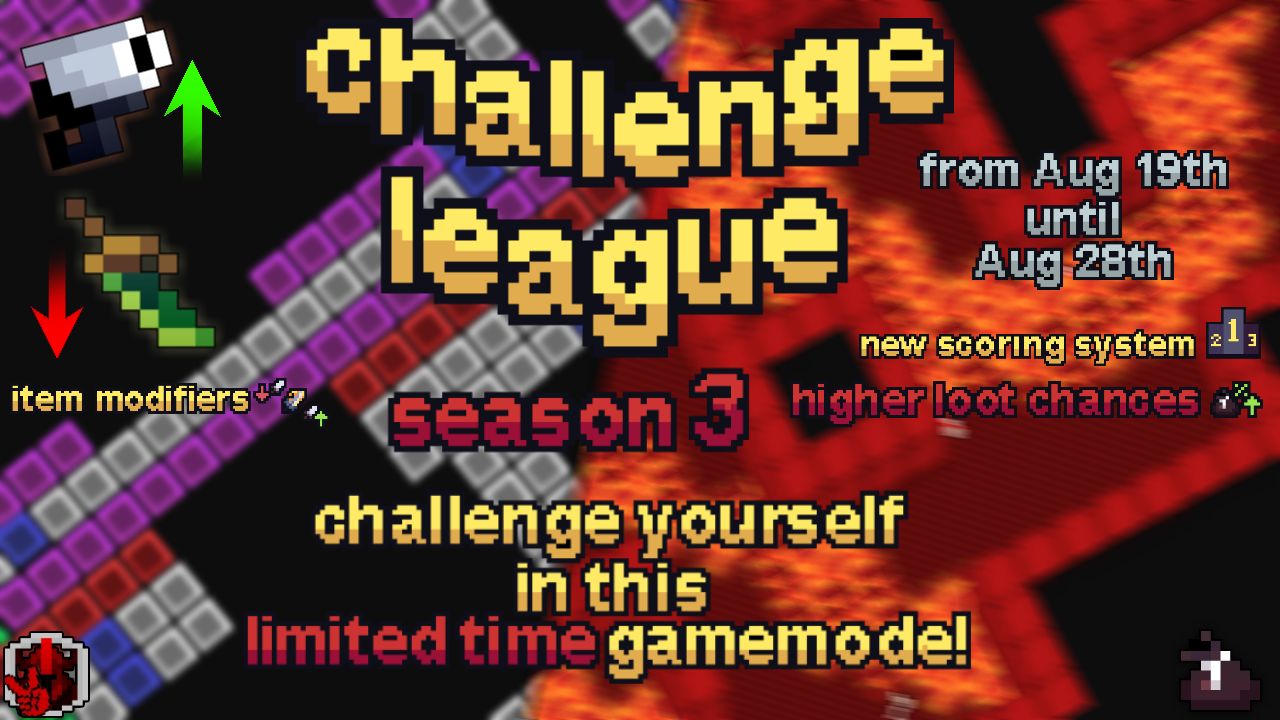 Hey, welcome to Season 3 of Valor's Challenge League! If you have never played Valor's Challenge League before, here's a short explanation:
Challenge Leagues are short-term custom Valor servers (typically lasting anywhere from 1 to 3 weeks), where all players start from scratch and compete against each other & the realm for awesome rewards sent to the main server. As the Challenge League ends, everything on that server is reset for the next season of Challenge League. Leagues feature boosted drop rates as well as a few modifiers to add a unique twist to the game.
Season 3 of the Challenge League will start August 19th and will last until the 28th!
---
Rewards:
Just like in previous Challenge Leagues, there will be multiple rewards based on how far-progressed a player is. The scoring system of the previous Seasons has been replaced with our new Battle Pass & Quest System. The more progressed you are in the Battle Pass, the higher you are ranked! This new system includes:
Uncapped max Level for the Battle Pass
20 Daily quests.
New Battle Pass Rewards to help faster progression.
Fun Quests.
A Premium Pass that will send rewards directly to the main server.
Anyway let's get on to the prizes !
Any AR of Choice
Sor Reactor
500,000 Gold
250,000 Gold
150,000 Gold
For players that have reached 50 levels of the Battle Pass, 5 Elite Boxes are rewarded to their main accounts. This occurs again at level 75 and level 90!
Special Rewards
There will be the opportunity to earn fun cosmetics and extra boxes just for participating as well. We'll be asking players to submit clips and images that fit the below themes:
The most wild life in one place.
Your closest encounter with death!
More TBD.
We'll then pick a few winners per category and hand out a few Elite Boxes & a Gold Boost to everyone selected.
---
Modifiers:
Modifiers are unique changes that we place on Challenge League to make it significantly different from the normal playstyle of regular Valor. Some modifiers are necessary changes to make the short-term server work, such as boosted drop rates and restricted trading. Other modifiers were added to totally change the way the game/portions of the game are played.
Restrictions:
No Elite Accounts.
Limited Trading
Market has been disabled.
Soulbound Legendaries, Consumables, and keys.
Reduced Instance Caps.
Others to come.
Modifiers:

Return of the Item Tiers/Rarity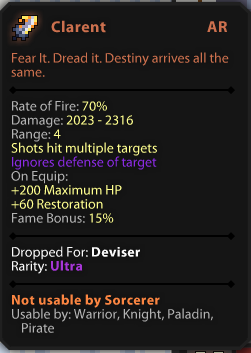 New consumables that allow you to change the tier/rarity of your items! (Can not be used on crafted items as they do not have tiers to begin with)
Common: -25% to -10%
Strange: -15% to +5%
Strong: 0% to 10%
Ultra: 5% to 15%
Super: 20% to %25
---
As with previous Challenge Leagues, a supporter pack will be available for players to purchase as well as a Premium Pass for Challenge League's Battle Pass. The premium pass will send the following rewards upon reaching the level to unlock it:
3x Skins
2-3 of each tracker
2x Pets
5x Emotes
2,400 Kantos
---
Commands available during Challenge League:
Sets the account on main that your rewards will be distributed to. Can be set to any accID, but once it's rewarded, it's not something that can be disputed. Can be changed up until the 28th.
---
Credits
Avatar
Deviser
ZipZar (Banner)
endless (Banner)